In honor of National Doctors' Day (March 30), the Emory University School of Medicine Recognitions Committee asked faculty and staff to nominate doctors who demonstrate dedication to improving the health and well-being of our patients and community through the care they provide, the research they conduct, and/or their efforts to teach and inspire young doctors.
The Department of Medicine congratulates our Doctors' Day nominees in the Division of Hospital Medicine and wishes to express our appreciation to all Hospital Medicine faculty for your hard work and commitment. Emory Division of Hospital Medicine nominees: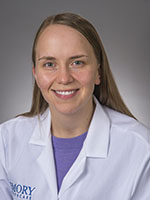 Annie Massart, MD – Assistant Professor of Medicine
"Dr. Massart is an outstanding physician with a strong commitment to evidence-based medicine. She is creative and highly organized, which makes her a valuable asset to the many roles she has taken on, including organizing the PA student preceptorship course and co-directing the 6G unit. I have worked with her a great deal this year, and I have learned a lot from her… I find myself emulating her as I communicate and lead in other roles. She brings a warm, compassionate spirit to anyone she interacts with."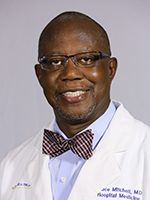 Bruce Mitchell, MD – Assistant Professor of Medicine
"Dr. Mitchell is a great leader in the department. He has a great work ethic and an excellent bedside manner."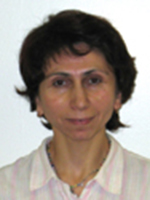 Ketevan Kobaidze, MD, PhD  – Assistant Professor of Medicine 
"Dr. Kobaidze is an excellent physician–compassionate and enthusiastic. She is genuinely interested in patient care and outcomes, and she has extensive experience sharing knowledge around the world."
Muhammad Ali, MD – Assistant Professor of Medicine (photo unavailable)
"Dr. Ali is respectful, a great team player, and is excellent with patients."
Related Links
If you are interested in investing in research, clinical care, and education within the Emory University School of Medicine's Division of Hospital Medicine, learn how you can help.