In honor of National Doctors' Day (March 30), the Emory University School of Medicine Recognitions Committee asked faculty and staff to nominate doctors who demonstrate dedication to improving the health and well-being of our patients and community through the care they provide, the research they conduct, and/or their efforts to teach and inspire young doctors.
The Department of Medicine congratulates our Doctors' Day nominees in the Division of Infectious Diseases and wishes to express our appreciation to all Infectious Diseases faculty for your dedication to our community. Emory Division of Infectious Diseases nominees: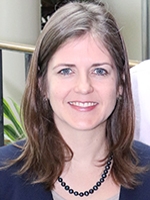 Colleen S. Kraft, MD, MSc – Associate Professor of Medicine
"Dr. Kraft is a wonderful and engaging teacher who makes the world of infectious diseases (and of C. diff, no less) seem mind-blowingly awesome. She is an outstanding clinician and a role model for how to interact with colleagues across specialties. She's a pioneer in gut microbiome research, with groundbreaking accomplishments in the use of fecal transplant microbiota for C. diff treatment."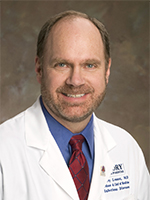 Jeffrey L. Lennox, MD – Professor of Medicine
"Dr. Lennox is a great mentor and teacher. He's a team player with great insight."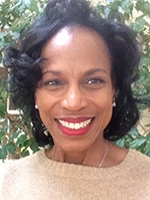 Melody Pratt Palmore, MD – Assistant Professor of Medicine
"Dr. Palmore is caring, dependable, and flexible."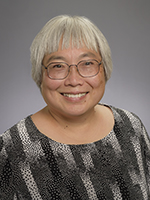 Minh Ly T. Nguyen, MD – Assistant Professor of Medicine
"Dr. Nguyen serves as a role model of dedication and compassion for residents. She is dedicated and thorough in her care for underprivileged international patients. She is also a walking encyclopedia of the IDP statistics, and she frequently mentors residents and students on projects."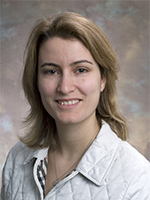 Nadine Rouphael, MD – Associate Professor of Medicine
"Dr. Rouphael is an exceptional mentor. She received the Jonas Shulman Teacher of the Year Award for 2012-2013, and she was selected for Emory's Woodruff Leadership Academy. She is a facilitator–always problem-solving and finding a way to make difficult projects succeed."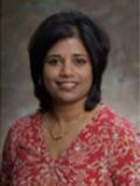 Srilatha Edupuganti, MD – Associate Professor of Medicine
"Dr. Edupuganti works tirelessly on new vaccines to protect the world. She is working on important immunology breakthroughs for Zika viru, HIV, Yellow Fever, and influenza prevention. She is actively trying to save the world."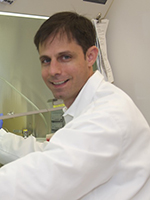 Vincent Marconi, MD – Professor of Medicine
"Dr. Marconi has received multiple NIH funding awards and has conducted groundbreaking HIV/AIDS research. He is unparalleled in clinical care. He has saved countless lives and has improved the lives of even more patients with HIV/AIDS. He is beloved by all of his patients and co-workers."
Related Links
If you are interested in investing in research, clinical care, and education within the Emory University School of Medicine's Division of Infectious Diseases, learn how you can help.