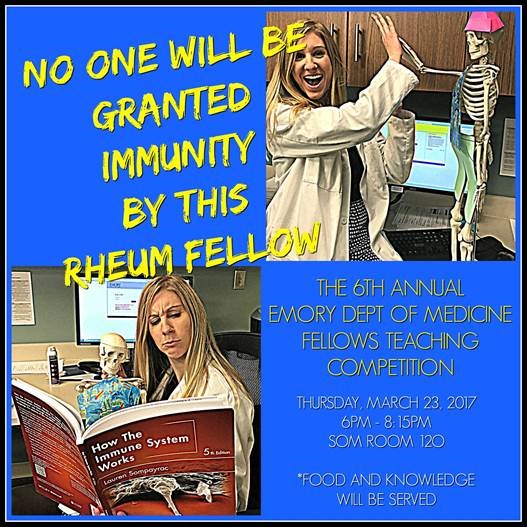 The Emory University Department of Medicine's Academy of Medical Educators is proud to present the 6th annual J. Willis Hurst Demonstration of Teaching Excellence: A Teaching Competition Between Fellows.
Details:
Thursday, March 23
6-8:15 p.m.
School of Medicine, Room 120
*Food will be served
2012: Infectious Diseases
2013: Pulmonary and Critical Care
2014: Cardiology
2015: Infectious Diseases
2016: Geriatrics
2017: ???
Join the conversation on Twitter and Facebook:
#EmoryAME
#EmoryFTC17

Related Links