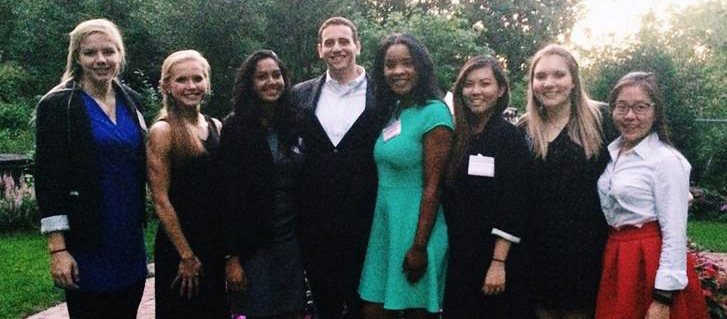 Summer Undergraduate Program in Emory Renal Research (SUPERR) students recently attended the National Institute of Diabetes and Digestive and Kidney Diseases, Division of Kidney, Urologic and Hematologic Diseases (NIDDK KUH) Research Symposium at Mayo Clinic in Rochester Minnesota August 4-6, 2016.   The students presented their research in abstract and poster form from their 10 week research experience. This meeting is the culminating experience for the undergraduate participants sponsored by the Division of Kidney, Urologic and Hematologic Diseases Summer Research Program. The conference brought together sponsored students and faculty across the United States to share their research accomplishments, network with peers and distinguished faculty, and receive timely career development advice.
The 2016 Emory SUPERR students are:
Loren Cobb (Spelman College)
Christy Kang (Emory University)
Alexus Landry (Louisiana State University)
Valerie Linck (Emory University)
Josephine Liwang (Emory University)
Meagan Naraine (Emory University)
William Reis (Emory University)
Phoebe Stark (University of Tennessee)
Kara Ye (Emory University)
Jeff Sands, MD, Douglas Eaton, PhD, and Mitsi Blount, PhD are the program directors of the SUPERR program.
Related Links
• Emory University School of Medicine
• Emory University Department of Medicine
• Emory Department of Medicine, Division of Renal Medicine
• KUH Summer Undergraduate Research Conference
• National Institute of Diabetes and Digestive and Kidney Diseases (NIDDK)
• National Institutes of Health (NIH)