The Emory University Department of Medicine's Clinical Excellence Community is pleased to host a billing and patient tech systems interactive forum. Our community of clinicians and subject-matter experts will provide answers to posted questions as well as practical tips for better billing and system usage. Help build this resource by clicking below on "comment" to ask or answer a question and to share best practices.
How to use the forum:
Submit your question as a "comment" on the blog post and provide your email address.

Note: The comment section is at the very bottom of the blog post below the "Related Links" section (screenshot below).

The blog moderator will approve and publish the comment on the blog post within one business day.
An answer to your question will be posted within a few business days as well as emailed to you directly.
Screenshot: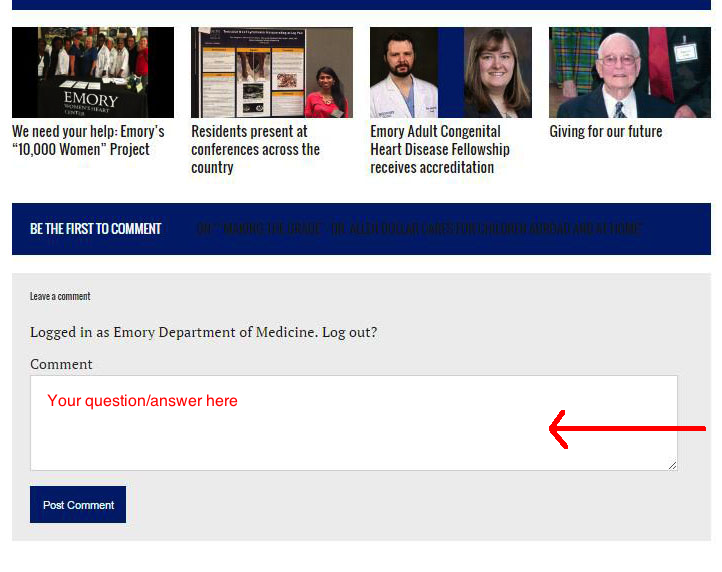 Related Links
• Emory University Department of Medicine Communities
• Emory University Department of Medicine
• Emory Department of Medicine, Office of Faculty Development