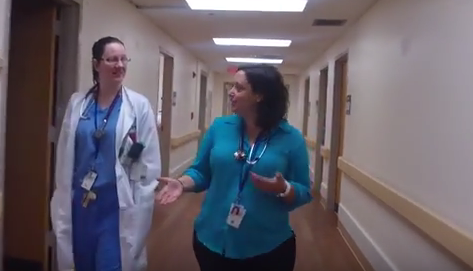 The Enhancing Quality of Provider Practices for Older Adults in the Emergency Department (EQUiPPED) project is an interdisciplinary quality improvement initiative that focuses on using education, "geriatricized" medication order sets, and other clinical tools to reduce medication-related problems in older patients (aged 65+) who have been discharged from the emergency department.
40-66% of older patients in the United States are prescribed at least one new medication upon discharge from the emergency department, and inappropriate and/or high-risk drugs can lead to medication-related problems and repeat hospitalization.
The EQUiPPED project–which was developed by a team of emergency department physicians, geriatricians, gerontologists, clinical pharmacists, and quality-improvement nurses at the Atlanta VA Medical Center–uses simple, but effective, strategies to improve prescribing practices for elderly patients to reduce medication-related problems and includes performance-tracking tools for quality managers and institutions.
In this short video, Emory faculty members Drs. Melissa Stevens, Camille Vaughan, and Ted Johnson discuss the project and what we have learned so far.
Related Links
If you are interested in supporting research, education, and/or clinical care within the Emory University Department of Medicine, learn how you can help.