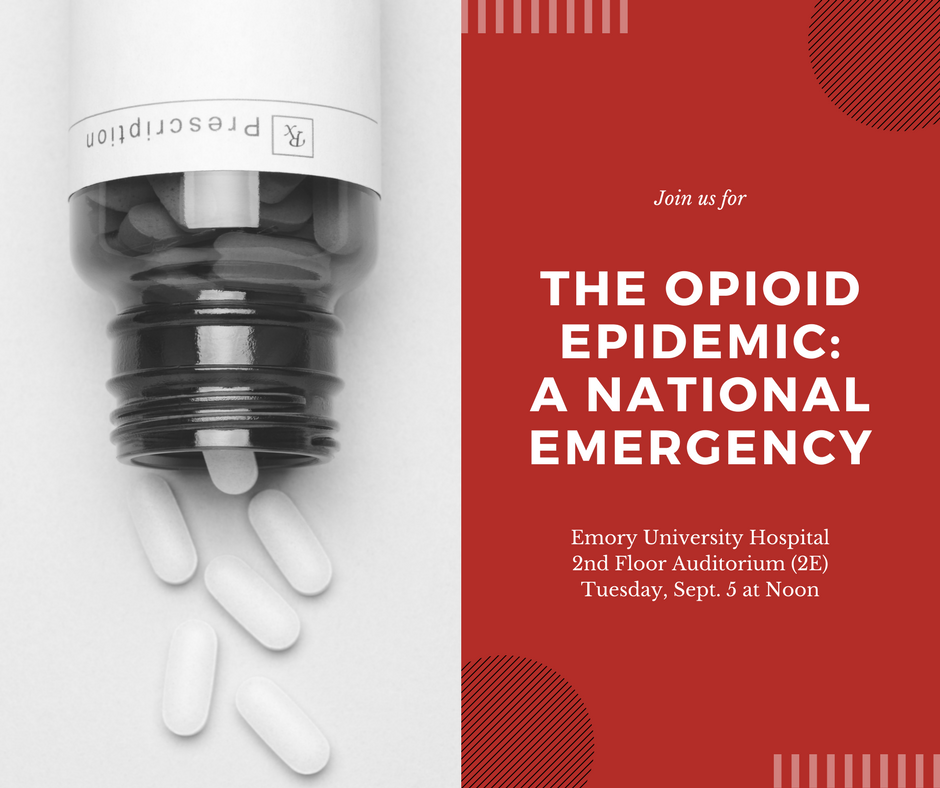 Is it possible to stop the opioid epidemic? Please join the Emory Department of Medicine for a Grand Rounds discussion with leading public health, law enforcement, and clinical experts on Tuesday, Sept. 5 from noon – 1 p.m. in the Emory University Hospital auditorium (2E).
The lecture, "The Opioid Epidemic: A National Emergency," is the Department of Medicine's first grand rounds of the academic year. Grand rounds are lectures designed to keep doctors and other health care professionals informed on medical challenges and advances that may fall outside their core practice.
Speakers include Dr. Carlos del Rio (Chair of the Dept of Global Health at Rollins School of Public Health); Dr. Rita Noonan (Chief, Health Systems & Trauma Systems Branch, Centers for Disease Control & Prevention); and Jack Killorin (Director, Atlanta-Carolinas High Intensity Drug-Trafficking Area).
This event is free and open to the public. Remote viewing is available at select Emory locations.