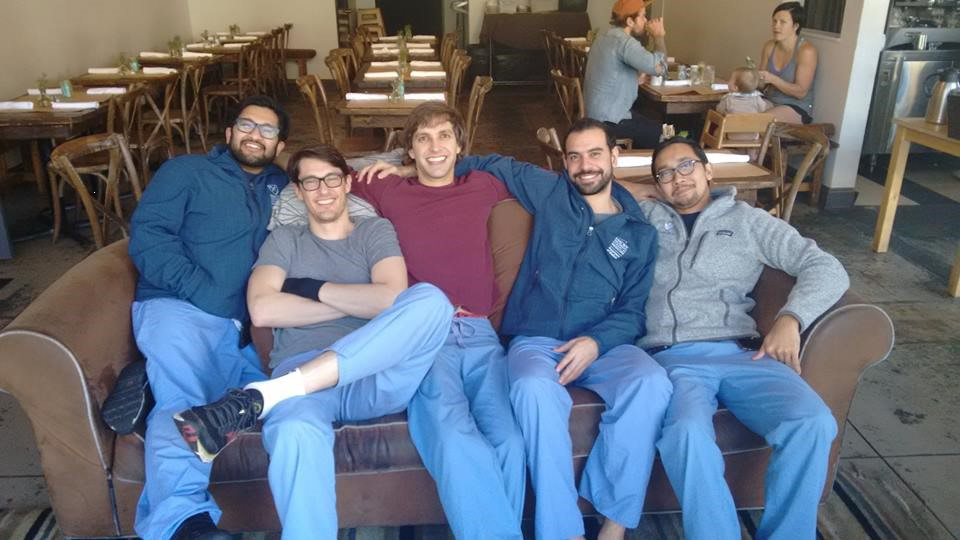 The #EmoryIMResidents have been hard at work this winter and spring and we could not be prouder of all they have accomplished.  Some of the accolades we heard about in February – March, 2017 are listed below.  We are sure there are many more than listed below so if you see one of our residents doing a fabulous job pass a note along to one of our chief residents so we can recognize them!
4G RN Director sent praise that Anish Shah was loved and raved about by all his patients on Hurst as well as the 4G nursing staff.
Dr. Akwe (Atlanta VAMC) noted how much she enjoyed being on a team with Eric Stahl, Danica Rockney, and Alexander Castilho. She stated they have "great team dynamic."
Dr. Lall (ED) recognized Bailey Hunkler for being compassionate, bright and overall a star during a busy shift.
Hillary delaRosa, Dhruv Amratia, and Amrita Karambelkar managed a MH patient for a significant amount of time until their resident could be reached.
Dan Lesky arranged for shrimp and grits to be delivered to a patient (her favorite meal) prior to hospice transfer.
Zac Spiritos received commendation from the MICU team for being thorough in their ICU transfers from Grady wards teams and helping with procedures.
Anjali Parekh got a shout out from a patient she had never seen before for being thorough, attentive, and taking time to learn about her medical history prior to the visit.
The EM department gave honors to Sam Stampfer for dedication and hard work during the ED rotation.
Mike Evans spent over 10 hrs over 2 days trying to get his Emory University Hospital patient appropriate hemetology/oncology follow up at the Atlanta VA.
Kara Raphael and Sonali Kumar impressed Dr. Dan Hunt (Division Director, Hospital Medicine) for their excellent care of Emory University Hospital patients and teaching overnight despite 7 admissions and 5 codes.
Dr. Esbensen passed along effusive praise for Emi Poppens from family members of an ICU patient. They expressed heartfelt gratitude for Emi's heroism and caring, calling her "the best doctor [they've] ever seen!"
Tony Hunter was recognized for his compassion, empathy, work ethic, and patient-centered care while a senior at Grady.
Dr. Siegelman of the ED gave a shout out to Kajal Patel for running an excellent code and providing compassionate support to family members during death disclosure, going above and beyond to take ownership of an unknown case.
Abhi Kole recognized Maureen McCamley and Will Schultz for their willingness to move MICU calls to help facilitate his transition onto his next rotation.
Thank you to all Emory internal medicine residents for your hard work and dedication!
More about the Emory University Department of Medicine's residency program        
Emory's J. Willis Hurst Internal Medicine Residency Program offers several residency training pathways, including: