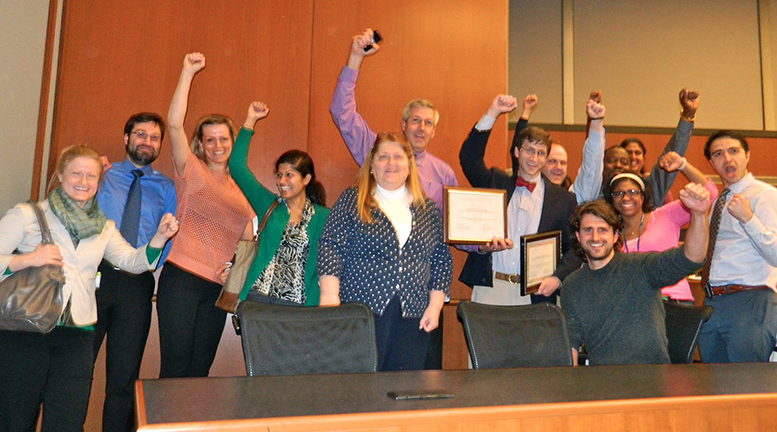 Join us  for the 2016 J.Willis Hurst Demonstration of Teaching Excellence: A Teaching Competition Between Fellows."
A fellow from each of the Department of Medicine's sub-specialty areas will compete in the competition. Each fellow will be given eight minutes to present and a panel of judges from the Department will decide who the winner is.
Be there!
Details
Wednesday, March 16
Location: Emory University School of Medicine, Room 120
Time: 6:30-8 p.m.
Fellow Presenters
Dr. Priyanka Rajaram (Pulmonary, Allergy, Critical Care and Sleep Medicine)
Dr. Astrid Belalcazar Portacio (Hematology and Oncology)
Dr. Justin "Brett" Mendel (Digestive Diseases)
Dr. Matthew Crim (Cardiology)
Dr. Kristian Stodghill (Geriatrics)
Dr. Shreyya Pujara (Endocrinology)
Dr. Marybeth Sexton (Infectious Diseases)
Dr. Mary Abraham (Rheumatology)
Dr. Muhammad Kashif Qaseem (Renal Medicine)
Related Links