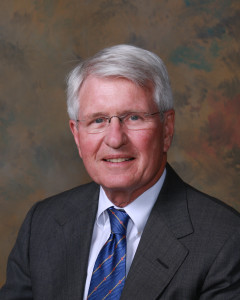 We would like to extend a special thank you to Douglas Morris as he steps down from his role as chief executive officer and director of the Emory Clinic and chief executive officer and chair of Emory Specialty Associates (ESA) (March 1).
Doug has been a valuable, respected member of the Emory Clinic and Department of Medicine leadership teams for many years, and we thank him for the tremendous contributions he has made as a physician and leader. Doug will continue grooming and preparing Emory physician leaders of the future by overseeing the Emory Medicine Professional Leadership Enrichment and Development Program, a partnership with the Goizueta Business School that focuses on enriching leadership skills, enhancing business knowledge, and promoting collaborative effort across the enterprise. As one of Emory's most trusted physician leaders, he will continue to participate in physician forums as well as educational, leadership, and philanthropic opportunities.
About Doug Morris
Doug received his bachelor's degree in chemistry from Duke University and his medical degree from Baylor College of Medicine. He completed his fellowship in cardiology at Emory, and, soon thereafter, was appointed as an assistant professor in the Department of Medicine's Division of Cardiology. He has served in many capacities at Emory, including as director of the Carlyle Fraser Heart Center at Crawford Long Hospital, director of the Emory Heart Center at Emory Clinic, vice chair of the Department of Medicine, J. Willis Hurst Chair of Cardiology, and, most recently, his leadership role at the Emory Clinic and ESA.
For those of you who have not had the pleasure of working with Doug, he is known for being a gracious, compassionate, and kind leader and a passionate physician advocate. As a testament to his engaging nature and clinical expertise, he has been awarded "Outstanding Teacher" seven years in a row by his students and has consistently been named among Atlanta Magazine's "Ten Best Doctors" in cardiovascular disease.
Dr. Chris Larsen, Physician Group president and dean of the Emory University School of Medicine, will assume the role of CEO and director of the Emory Clinic and CEO and chair of ESA.
To view photos of Doug, please visit the Emory University Department of Medicine's Facebook page.