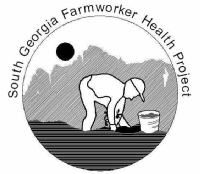 Preceptors needed!
The South Georgia Farmworkers Health Project is in need of physician supervisors for their weekend Fall Project. Spend the weekend teaching in Bainbridge, GA, which is about four hours south of Atlanta, accommodations and breakfast included. We'd love to have you for the whole weekend, but will also take commitments to teach part of the weekend.
If you've precepted for us before, you know what an amazing experience this is. If you've never been to South Georgia with us, now is the time – we need you!
Friday, September 29 – Sunday, October 1
Morning and evening clinics:
Friday 5p-12p
Saturday 7a-12a
Saturday 5p-12a
Sunday 7a-1p
Please contact Alisha Thym (alisha.smith@emory.edu) to sign up or for more information.