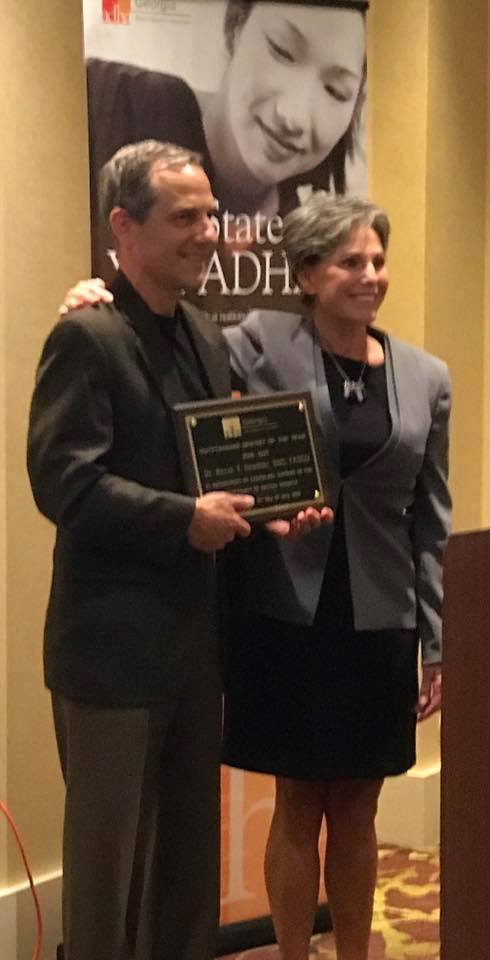 Emory's Dr. Kevin Hendler (Emory Geriatrics and Gerontology) was recently named Outstanding Dentist of the Year by the Georgia Dental Hygienists' Association Board of Trustees. Dr. Hendler was chosen for this award because of his exemplary support of the profession of dental hygiene, partially due to his recent tireless work toward getting the Georgia legislature to pass HB 154, which changed supervision rules for dental hygienists and the scope of practice for dental assistants.
Kevin Hendler, DDS, FASGD, DABSCD, FICD is Associate Professor of Medicine, Division of General Medicine and Geriatrics, at Emory University School of Medicine. He is Director of the Ina T. Allen Dental Center on the Wesley Woods campus, which specializes in geriatric patients, especially those with dementia or Alzheimer's Disease. He is also on the Dental Staff, Department of Oral/Maxillofacial Surgery at Emory University Hospital and Director of Geriatric Dentistry at Wesley Woods Center of Emory Healthcare.
Dr. Hendler earned his DDS at the School of Dentistry, University of North Carolina, Chapel Hill (1987) and completed a clinical clerkship in geriatric dentistry at Long Island Jewish-Hillside Medical Center (Jewish Institute for Geriatric Care), Hyde Park NY (1985). He also completed a general practice residency at Strong Memorial Hospital (1988) and an Advanced Training Program in Geriatric Dentistry and Special Patient Care at Eastman Dental Center in Rochester, NY (1989). He is on the Board of Directors for the American Board of Special Care Dentistry, and serves on the Oral Health in Institutional Settings Committee for the Georgia Dental Association, the Oral Health Subcommittee of the Atlanta Care Transitions Workgroup for the Atlanta Regional Commission, and the Continuing Dental Education Advisory Committee for Emory University. He was made a Fellow of the International College of Dentists in 2010.
Dr. Hendler's research focuses on developing simple treatment solutions (including patient management techniques) for complex dental problems in medically compromised and cognitively impaired older adults who cannot tolerate "ideal" treatment and educating individuals about the importance of a healthy mouth and its relationship to general health. He developed Emory's geriatric oral health training program, Oral Health and General Health, and teaches medical residents, physician assistant students, and geriatric fellows.