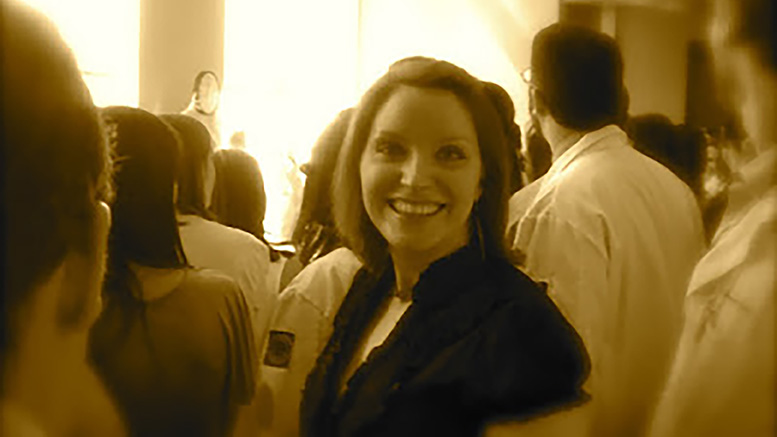 The Emory University School of Medicine community honors the life and memory of alumna and faculty member Alanna Carolyn McKelvey Stone, MD, MPH. Dr. Stone was a rising star in the Emory Division of General Medicine and Geriatrics and a renowned global health scholar.
After earning her masters of public health and medical degree at Emory, Dr. Stone completed an internship and residency at University of California – San Francisco's prestigious primary care internal medicine program, followed by a one-year general medicine clinician-educator fellowship.
In August of 2015, she returned to Atlanta, joining the Emory faculty as an assistant professor of medicine at Grady Memorial Hospital. School of Medicine leaders remember Dr. Stone as a medical student with extraordinary promise who grew to be a beloved and respected colleague.
"Alanna's commitment to medical education and clinical excellence made a lasting impact on her patients, colleagues, and students," said David S. Stephens, MD, interim dean of the Emory University School of Medicine. "Her service to the Emory community and her steadfast commitment to improving global health are an example to us all."
Dr. Stone had served as Associate Medical Director for Resident Education in the Primary Care Center at Grady, where she personally enriched the clinic experiences for each of our residents. Shortly before her passing, she was named Associate Program Director for the residency program.  In this role, she hoped to expand opportunities in global health and medical education for faculty and residents.
"Alanna will be remembered by her colleagues for her passion for medical education and for Grady," said Jeffrey Lennox, MD, Vice Chair of Medicine at Grady Memorial Hospital. "We were lucky to get her back from California, and it is a great tragedy that we never had a chance to see how much she could accomplish. She will be sorely missed."
To continue her legacy, Dr. Stone's family has partnered with Emory University to establish the Alanna McKelvey Stone Memorial Fund for Medical Education. The goals of the fund are to continue the work Dr. Stone had started, including support for research opportunities for residents in global health, and development opportunities in medical education for residents and promising young faculty such as herself. Click here to support Dr. Stone's memorial fund.