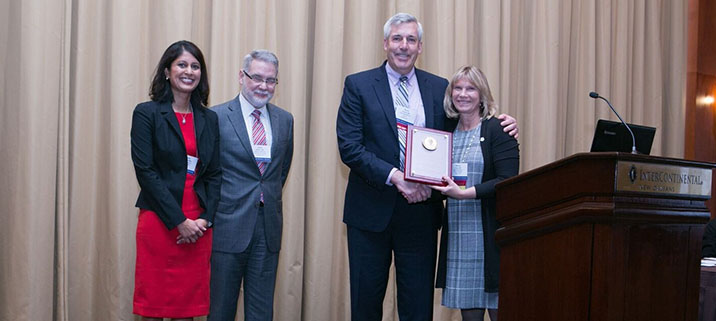 Emory University Department of Medicine faculty and trainees were well represented on the awards stand at the 2017 Southern Society of Clinical Investigation (SSCI) meeting. Congratulations to all award winners and special presenters.
Valeria Cantos (Fellow) – Young Investigator Award
Nadine Rouphael was invited by SSCI President Monica Farley (Director, Emory Division of Infectious Diseases) to present "Systems Vaccinology" at the Presidential Symposium.
David Green – Young Investigator Award
Lucian Marts (Fellow) – 1st Place, Poster Competition
Nick Maurice (Fellow) – Trainee Travel Award
Bashar Staitieh – Young Investigator Award
The SSCI is a regional academic society dedicated to the advancement of medicine-related research. The organization's major focus is to encourage students and postgraduate trainees (residents and fellows) to enter academic medicine and to support junior faculty success in clinical investigation. Learn more about the SSCI
Related Links