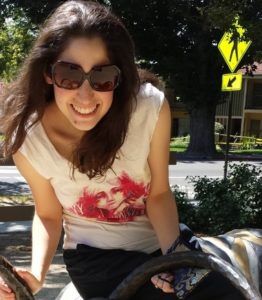 Meet Highlighted Educator Erica Heiman, MD (General Medicine and Geriatrics).
Tell us about yourself.
I was born and raised in the Bronx, and moved to the Left Coast for undergrad and then all of my medical training. In between those, I spent two fantastic years in the Peace Corps in Mozambique. I recently moved to Atlanta to follow my husband, who is starting a PhD in Clinical Psychology at Emory. He followed me at our last move, so it's only fair!
Why did you go into medicine?
Medicine was always in the back of my mind since I have a lot of doctors in my family, but I juggled a lot of ideas in college, including climate science, archaeology, and epidemiology. Ultimately the Peace Corps reminded me how much I value the interpersonal aspects of life, so I decided that medicine was the way to go.
What do you enjoy most about teaching?
I really enjoy getting to know my learners, and getting to know how their minds work. Medicine is such a large and comprehensive field that almost no answers are truly wrong. I like being able to appreciate what's right about the learners' approaches, and helping guide them towards even more right answers!
Dogs or cats?
Until a few years ago I would have said cats, period. But lately I've been really wanting to adopt a dog. Still love cats, though.
What do you like to do in your spare time?
I like hiking, running, board games, and sewing.


Related Links
If you are interested in investing in research, clinical care, and/or education within the Emory University Department of Medicine, please visit our website to learn how you can help.