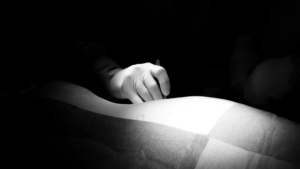 Emory Transplant Center's core mission is to provide quality care to patients in need of organ transplants while offering access to the most advanced transplant technology. The first liver transplant in Georgia was performed in 1987 by transplant surgeons at Emory University Hospital.
In 2009, Emory transplant surgeons were the first in the state of Georgia to perform a very rare domino liver transplant – a liver from a deceased donor is transplanted into the first recipient, and the first recipient's liver is then transplanted into a second recipient. Fewer than 100 domino liver transplants have been performed in the United States.
Today, Emory's Liver Transplant Program is internationally renowned for its clinical excellence and medical breakthroughs. Staffed by Emory Division of Digestive Diseases faculty and Emory Healthcare clinicians and staff, the program focuses on innovative research, development, and patient care.
In his dual role as a transplant hepatologist and an intensivist, Ram Subramanian, MD (Associate Professor of Medicine, Division of Digestive Diseases) is involved in the inpatient care of patients before and after liver transplantation. His clinical and research interests are focused on critical care issues related to hepatic failure and liver transplantation.
"Our team performs more than 150 adult liver transplants each year," Dr. Subramanian said. "I'm proud of our longstanding commitment to treating patients across the full spectrum of liver transplant care, from end-stage liver disease and portal hypertension."
Emory's multifaceted team of liver transplant specialists is comprised of liver transplant surgeons, transplant hepatologists, gastroenterologists, anesthesiologists, pathologists, radiologists, nurses and others who are all experienced in treating liver failure. Our number one goal is to provide our patients with the unsurpassed, comprehensive care they deserve.
Program highlights:
Emory University Hospital is the only place in the state of Georgia that provides an intensive care unit and service line dedicated to liver failure and liver transplant.
Emory Transplant Center offers novel treatments that are only available at a few transplant centers across the United States, including liver transplantations for HIV-positive patients and patients with cholangiocarcinoma (cancer of the bile ducts).
Emory Transplant Center is the only center in the Southeast to offer extracorporeal liver support with the Molecular Adsorbent Recirculating System (MARS®), a viable option for treating select patients with acute liver failure that can be used either as a bridge to transplant or for spontaneous recovery.
Related Links: