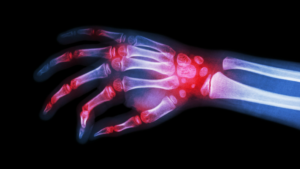 Emory's Lowance Center for Human Immunology, led by Ignacio Sanz, MD (Director, Emory University Division of Rheumatology), is a multidisciplinary initiative to translate innovations in basic immunology to the treatment of human immune-mediated diseases. Ultimately, according to Dr. Sanz, Lowance Center's main goal is to better understand the immunological and molecular mechanisms that cause allergies and autoimmune diseases. To that end, the Lowance team uses cutting-edge technology and epidemiology and outcomes research tools to investigate disease pathogenesis, with a particular emphasis on the roles of B cells in the pathogenesis of systemic lupus erythematosus (SLE).
Dr. Sanz' lab focuses on obtaining in-depth knowledge of the diversity, function and regulation of human B cells, which is fundamental to the understanding of autoimmune diseases. They hope to apply this knowledge to help identify new targets and develop more effective strategies in treating autoimmune diseases. The team uses a comprehensive B cell phenotyping approach using polychromatic flow cytometry. This approach has enabled them to recognize the disturbances of B cell homeostasis in a number of diseases and to identify several novel B cell and plasma cell subsets that are disregulated in disease. Read more
More about Dr. Sanz
Ignacio Sanz, MD was chief of the University of Rochester's Division of Immunology and Rheumatology from 1996 until his move to Emory in April of 2012. Currently, he serves as Emory's Mason I. Lowance Professor of Medicine and Pediatrics, chief of the Division of Rheumatology, and director of the Lowance Center for Human Immunology. He is also a Georgia Research Alliance Distinguished Scholar in Human Immunology.
Dr. Sanz has extensive expertise in the study of human autoantibodies and B cells. He has performed pioneering studies of B cell depletion in human SLE. In the process, his lab has developed great expertise in the multi-chromatic FCM analysis of human B cells, generation of monoclonal antibodies from single cells, and more recently, next generation sequencing. Read more
*If you are interested in investing in research, clinical care, and/or education within the Emory University School of Medicine's Division of Rheumatology, please visit our website to learn how you can help.
Related Links