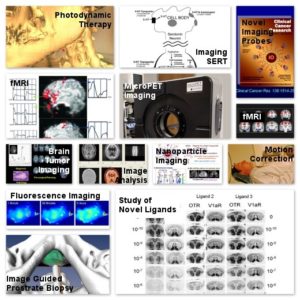 Research Resources 101:
"Center for Systems Imaging (CSI): Providing a Better Image in Research"
Details
Date: Thursday, 1/19
Time: 12-1 p.m.
Location: School of Medicine Building, Room 170
Learning Objectives
1. Describe basic CSI operational concepts and how human and animal imaging research studies can be performed there.
2. Explain the differences in the information provided by MRI, CT, and PET imaging.
3. Explain the concepts of pre-clinical animal imaging and how it relates to human imaging studies.
RSVP by Wednesday, 1/18. Bring your lunch—we'll provide cookies and water. You can also view the session remotely from your computer, smartphone, or tablet.
Presenters
John Oshinski, PhD
Associate Professor of Radiology; Interim Director, Center for Systems Imaging
Sarah Shultz, PhD
Assistant Professor of Pediatrics; Co-Director, Marcus Autism Center Neuroimaging Core
Upcoming Research Resources 101 workshop
Thursday, 2/16 from 12-1 p.m. "Enhancing academic-industry partnerships through improved contract negotiations" RSVP
About Research Resources 101
This workshop series is designed to introduce investigators and staff to a valuable, and sometimes underutilized, investigational resource by providing descriptions and examples of how the resource can be used to enhance research efforts. Each hour-long session will focus on a single clinical or basic research resource. Read more on the Department of Medicine website. Questions? Please reply to domresearch@emory.edu.
Related Links