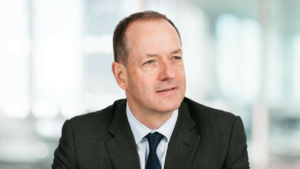 Department of Medicine faculty and staff are invited to attend a special event this Monday, January 9, 2017 from 4-6 p.m. in Tull Auditorium (Emory University School of Law). Sir Andrew Witty, CEO of GlaxoSmithKline, will present a public lecture on "The Future of Pharmaceuticals and Public Health." His lecture will be followed by a panel Q&A discussion with:
Professor Ruth Okediji, McKnight Presidential Professor, University of Minnesota School of Law (a co-member, with Sir Andrew, of the U.N. Secretary General's High Level Panel on Access to Medicines, which issued an influential report in September)
David Ross, President and CEO of the Task Force on Global Health (the second largest non-profit in the United States)
Frank Richards, Jr., Director, River Blindness Elimination Program, Lymphatic Filariasis Elimination Program, and Schistosomiasis Control Program
Nicole Kruse, Chief Development Officer for the Carter Center's Peace, Health, and Education Programs
A reception will follow the panel discussion. Please come, if your schedule allows, and please encourage your students to attend as well, as it promises to be a great opportunity to hear (and ask questions) from a group of leaders in law, health, and policy issues. A flyer announcing the event is attached. Please feel free to share it with anyone you think might be interested in attending.