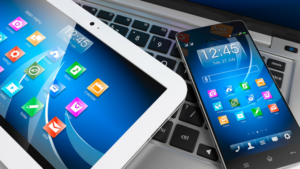 Though there is a rising interest in developing applications ("apps") for mobile devices, Emory University advises against creating apps without first consulting the Office of Libraries and Information Technology (LITS). Apps are significantly more expensive to develop than mobile Web pages, and they are often much more challenging to maintain. In order to make an app compatible with all mobile devices, developers must build three separate programs, and they must constantly work to fix glitches and keep the content up-to-date.
According to LITS, apps are best used for educational games and image manipulation. If your team is interested in developing an app that meets these criteria, LITS can work with you to develop the content and/or platform. However, because mobile websites are more affordable and much easier to develop and maintain and are already optimized to be viewed on all mobile devices and computers, the university strongly recommends that employees develop mobile websites whenever possible.
If you decide to develop an app, please consider that the following steps, which can be very expensive and time-consuming, will need to be taken:
Develop a business case for the need to develop the app
Identify a funding source to finance the app development, which could potentially cost $10,000+
Submit your request to the LITS team for review
LITS will provide a price quote based on your criteria
Your team will need to determine whether to approve the quote
Production cycle – The app-development process could take a few months to a year
If you need assistance or would like to speak to a LITS representative to discuss your needs, please call 404-727-7777.
Related Links