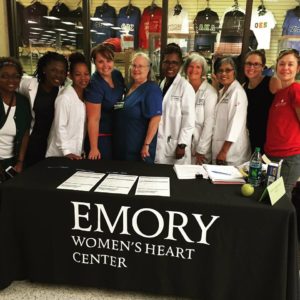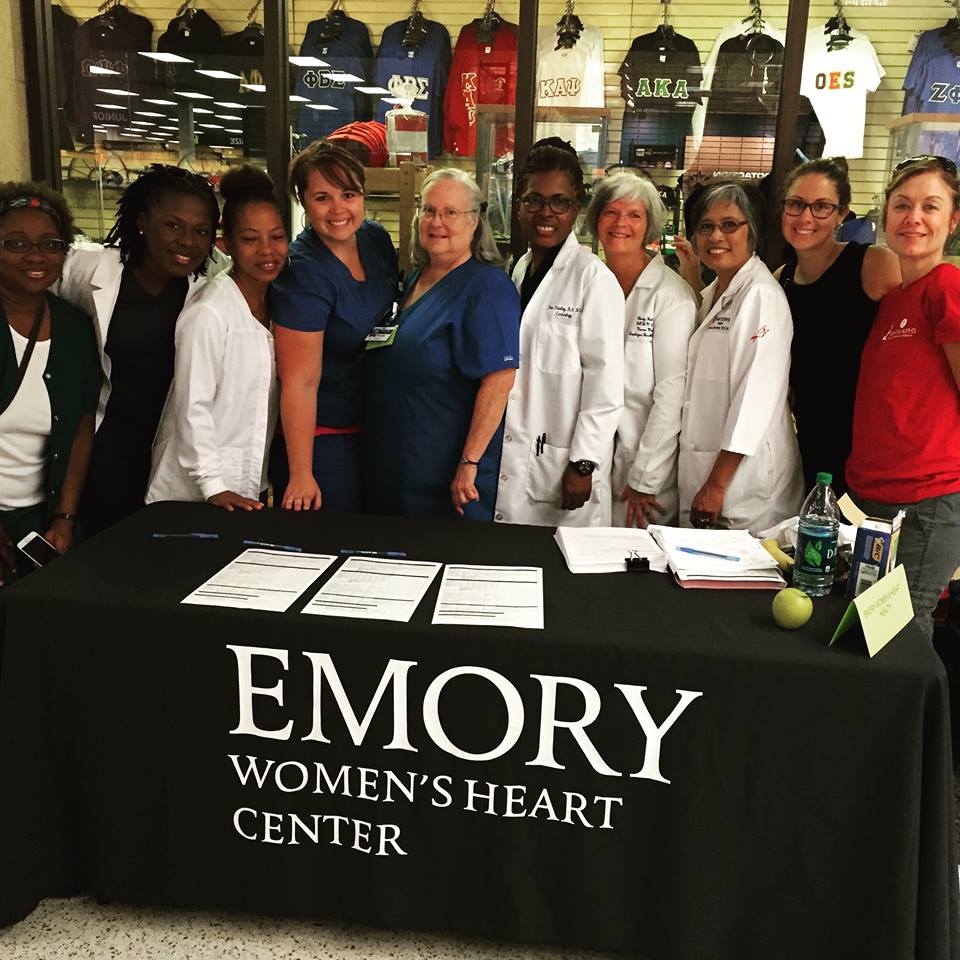 The Emory Women's Heart Center's "10,000 Women" Project successfully ended its month-long crowdfunding campaign after surpassing its $2,000 goal in donations to support local women at risk of heart disease. Heart disease is the No. 1 killer of women nationwide, but with the proper screening, counseling, and lifestyle changes, it is largely preventable. For their campaign, the "10,000 Women" team used Momentum, Emory University's official crowdfunding platform, and exceeded their initial goal by more than $100.
Thanks to the generosity of donors, Emory Women's Heart Center will be able to provide approximately 210 Atlanta women with needed medical supplies, educational materials, free health screenings. Overall, the team is very pleased with the campaign results and hopes to use Momentum for future fundraising initiatives. They encourage others to consider using Momentum campaigns to raise awareness and funding for future projects.
The "10,000 Women" Project's mission is to provide free cardiovascular risk screenings, education, and resources for follow-up care to decrease heart disease and hypertension in women, especially African-American women, who experience higher death rates from heart disease. Ultimately, the Emory Women's Heart Center is committed to screening 10,000 at-risk women in the Atlanta community. In the past year, the team screened 385 patients.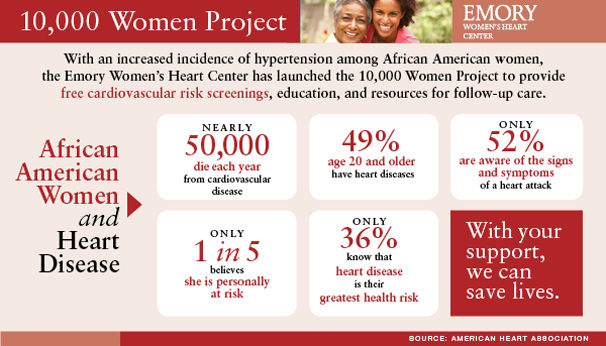 More about Momentum
Momentum is the official crowdfunding platform of Emory University, featuring opportunities to support a range of Emory's unique and diverse research projects, student initiatives, and campus activities where gifts of any size can make a tremendous impact.
Raising funds for targeted projects through Momentum provides Emory the ongoing resources that are crucial to its growth and success as a world-class institution. Momentum donations touch lives every day by supporting academics, research, patient care, scholarship, and service to others. All Emory students, faculty, and staff working in partnership with development staff in their area can apply to have their project featured on Momentum. The project must fund a specific program and priority within Emory.
Submit a crowdfunding application for your Momentum project
Need help with your application? The Department of Medicine's Marketing and Communications team will help you develop your Momentum application, market your crowdfunding page, and promote your research. Please contact us for more details.
More about Emory's "10,000 Women" Project
The "10,000 Women" Project, an initiative of the Emory Women's Heart Center, provides free cardiovascular risk screenings throughout the community at local churches, community centers, and special events. The 10,000 Women Project provides a much-needed community service while gathering research data to help us save lives in the future.
Related Links