The Emory Department of Medicine's Office of Research has developed a searchable database of funding opportunities specifically selected for their relevance to internal medicine researchers.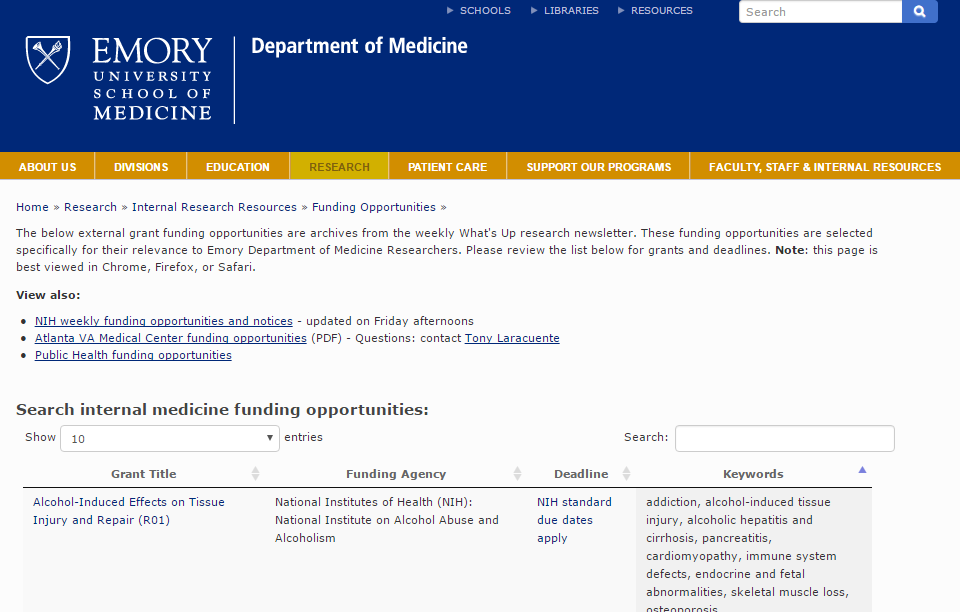 The database of external grant funding opportunities includes archives from the Office of Research's weekly "What's Up" newsletter. These funding opportunities are selected specifically for their relevance to Emory Department of Medicine researchers, and they can be sorted by grant/fund name, deadline, keywords, and funding agency.
To subscribe to the "What's Up" research newsletter, click here. If you miss an issue of the newsletter, you can find it in the Office of Research's archives.
Note: The database is best viewed in Chrome, Firefox, or Safari.
Related Links
If you are interested in supporting research, education, and/or clinical care within the Emory University Department of Medicine, learn how you can help.