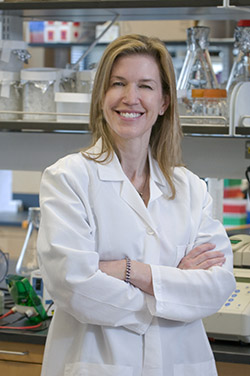 Please join us for the Emory University Department of Medicine's annual "Mitch Lecture" in Nephrology (Division of Renal Medicine), presented by Susan Quaggin, MD (Director, Feinberg Cardiovascular Research Institute; Chief, Division of Medicine – Nephrology; Charles H. Mayo, MD Professor; Professor of Medicine, Northwestern University).  Dr. Quaggin will speak on "Emerging 'Tek'nologies to Prevent Diabetic Complications."
Details
Date: Tuesday, September 13, 2016
Time: 5 p.m. with reception to follow
Location: Emory University School of Medicine, Room 120 (lecture hall)
Speaker: Susan Quaggin, MD (Northwestern University)
Title: Emerging 'Tek'nologies to Prevent Diabetic Complications
Objectives
 To discuss current and emerging therapies for the treatment of diabetic complicatons including nephropathy.
To understand the role of vascular pathways in protecting organs from damage during diabetes.
To understand the potential benefit of targeting the TEK receptor to prevent diabetic complications.
More about the Mitch Lecture
The William E. Mitch Lecture in Nephrology is given annually to honor William E. Mitch, MD, who served as director of Emory's Division of Renal Medicine from 1987 to 2002. Dr. Mitch is recognized for his many years of dedication and service as a physician, teacher, and scientist in the areas of chronic renal failure and nutrition in renal disease. He served as president of the American Society of Nephrology in 2004. Dr. Mitch is currently the Gordon A. Cain Professor of Medicine and director Baylor College of Medicine's renal division.
Related Links