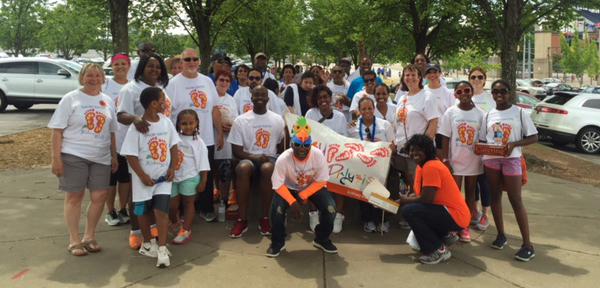 Emory's dialysis team recently participated in the National Kidney Foundation's annual Kidney Walk at Turner Field. The team raised more than $5,000 to help fund life-saving programs that educate and support patients, their families, and those at risk of kidney disease.
Emory University Department of Medicine faculty members Janice Lea, MD; James Someren, MD; Sharon Graves, MD; and Jason Cobb, MD participated in the walk, along with several other members of the Division of Renal Medicine and the Emory Dialysis Clinics.
If you'd like to make a donation to the Kidney Walk, there's still time. Visit the National Kidney Foundation's website for details.
Related Links 
If you are interested in investing in research, clinical care, and/or education within the Emory University Division of Renal Medicine, learn how you can help.