Congratulations to Emory Department of Medicine faculty members Kari Esbensen and Christopher O'Donnell. Esbensen and O'Donnell received this year's Fostering the Academic Mission in the Emory Department of Medicine (FAME) Grant.
The FAME Grant program enables Emory Department of Medicine clinician faculty to dedicate up to 20 percent of their professional time to scholarly activities, including research, education, quality improvement projects, and mentoring.
Learn more about Drs. Esbensen and O'Donnell's focus areas: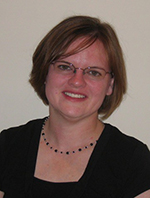 Kari Esbensen (Hospital Medicine):
"Deepening the Interview with Seriously Ill Patients: Implementing and Evaluating a Structured Bedside Curriculum to Enhance Communication Skills, Empathetic Listening and Reflective Practice among Third-year Students on the Medicine Clerkship."
Dr. Esbensen completed her MD and residency at Georgetown University in Washington, D.C. She came to Emory to pursue her passions of providing care to seriously ill patients and their families and mentoring trainees. She is also involved in Emory's Center for Ethics. Esbensen is currently the palliative medicine clerkship director and co-teaches several sessions in medical ethics. Recently, she was able to design a new curriculum to teach bedside communication skills to third-year medical students rotating at Emory University Hospital. She views medicine as one of the highest forms of service one can pursue, and she believes that medicine should be practiced and taught with a strong emphasis on compassion and patient/family engagement.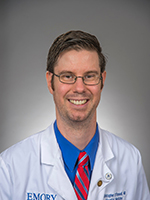 Christopher O'Donnell (Hospital Medicine):
"Quantitative and Qualitative Analysis of Hospitalists', Primary Care Providers', and Subacute Nursing Facilities' Attitudes Regarding Barriers to Effective Discharge Summaries & Impact of Structured Discharge Summary on Improving Handoffs at Hospital Discharge."
Dr. O'Donnell is an assistant professor of medicine in the Emory Division of Hospital Medicine. He received a bachelor of science in biology from Emory University in 2002, and he completed his MD and residency at Georgetown University. After working in North Carolina at Durham Regional Hospital in the Duke University Health System for about five years (he also served as an assistant professor of medicine at Duke University), he joined the Emory University Department of Medicine in July of 2014. He is currently based at Emory University Hospital Midtown.
Related Links