National Doctors' Day is Wednesday, March 30. The Emory Medicine Recognitions Committee is creating a special acknowledgement to honor the Emory doctors who were nominated by internal faculty and/or staff for their dedication to improving the health and well-being of our patients and community through the care they provide, the research they conduct, and/or their efforts to teach and inspire young doctors. Today, the Emory University Department of Medicine would like to congratulate our nominees in the Division of Hospital Medicine. As always, we would like to thank every member of our team for their hard work and commitment.
2016 Division of Hospital Medicine Doctors' Day nominees: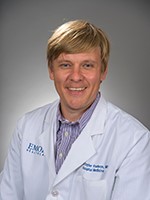 "Dr. Knudson is always teaching, always available, and he is very active with community service."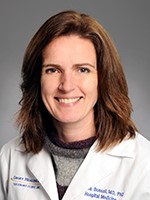 "Dr. Bonsall is a passionate patient advocate…She engages all appropriate specialists and serves as the hospitalist 'quarterback' for the patient's care."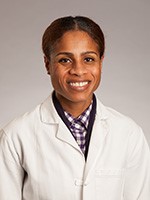 "Dr. Jackson-Murphy acts as a de facto mentor and professional exemplar for group members at Atlanta VAMC Hospital Medicine section, and she provides sound clinical care combined with compassionate doctoring every day."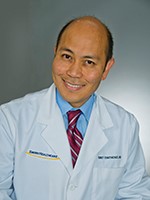 "Dr. Chaiyachati provides excellent patient-centered care, and he is always helpful in assuring the best outcomes in treatment, patient results, experience, documentation, and billing."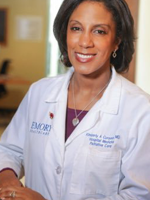 "Dr. Curseen goes above and beyond with our palliative care patients… She makes home visits if patients are unable to come to our office, spends extra time in the office… and frequently calls patients after hours."
Related Links
If you are interested in investing in research, clinical care, and education within the Emory University School of Medicine's Division of Hospital Medicine, learn how you can help.