People with systemic lupus erythematosus can experience several symptoms, including fatigue, joint pain, skin rashes, and kidney problems. Often, these symptoms come in attacks called "flares." In patients with lupus, the immune system becomes confused and produces antibodies that are directed against the body itself.
A team of Emory scientists led by researcher Ignacio Sanz, MD—Georgia Research Alliance Eminent Scholar, director of the Lowance Center for Human Immunology, and director of the Department of Medicine's Division of Rheumatology—has been exploring several questions about lupus. Where do the cells that produce the self-reactive antibodies come from? And are they all the same?
While the researchers do not directly investigate the effects of the drugs used to treat lupus, their findings could guide drug development because they define the subsets of antibody-producing cells that are most harmful to lupus patients.
The human immune system can produce several types of antibodies. These antibodies can work to protect the body against infectious diseases, but they can also be directed against necessary proteins, as in the case of lupus. Each antibody-secreting cell carries DNA rearrangements that reflect the makeup of its particular antibody. With next-generation sequencing technology, scientists can use this genetic information to identify and track the cells, like reading a bar code on an item in a supermarket. Along with Drs. Frances Eun-Hyung Lee, Sung Sam Lim, and Dimitry Shayakhmetov and their colleagues, Dr. Sanz has been using these "DNA bar codes" to deepen our understanding of immune responses in lupus. Read more about decoding lupus
Read more about Ignacio Sanz, MD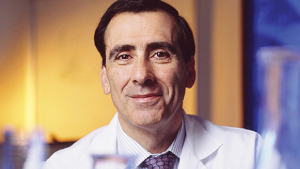 Ignacio Sanz, MD is a professor of medicine and pediatrics and the division director of the Emory University Division of Rheumatology. He is also the Mason I. Lowance Chair of Allergy and Immunology and a Research Alliance Eminent Scholar in Human Immunology. For the past 11 years, Dr. Sanz has served as director of one of only eight NIH-funded Autoimmunity Centers of Excellence in the United States. He is currently the principal investigator of a multi-institutional program project investigating B-cells in health and disease. Read more
Lowance Center for Human Immunology
The Emory University Department of Medicine's Lowance Center for Human Immunology aims to understand the immunological and molecular mechanisms responsible for human autoimmune and allergic diseases. This objective is pursued by integrating basic, clinical, and translational science; state-of-the-art technology; and highly advanced epidemiological and outcomes research tools. Learn more about the Lowance Center
*If you are interested in investing in research, clinical care, and/or education within the Emory University School of Medicine's Division of Rheumatology, please visit our website to learn how you can help.
Related Links