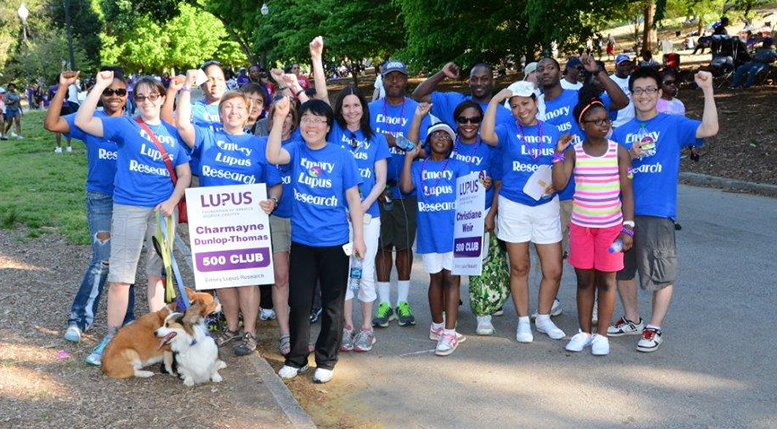 We hope you'll consider joining Team Emory Lupus Research for the 2016 "Walk to End Lupus Now," hosted by the Lupus Foundation of America. In both 2014 and 2015, our team raised more than $7,000 for the cause. All of the event's proceeds are used to support lupus patients throughout Georgia by funding support groups, educational programs, financial assistance, and other efforts.
Details
Walk to End Lupus Now
Date: Saturday, April 30, 2016
Location: Piedmont Park
Time: 11 a.m.
Join Team Emory Lupus Research today!
Team Emory Lupus Research is led by Kelli Williams, an Emory researcher (based at Grady Health) who has lupus. Kelli will be one of this year's "Faces of Lupus" featured in the event's promotional materials.
Related Links