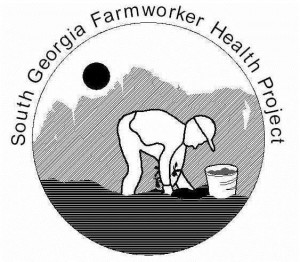 Every year, the South Georgia Farmworker Health Project provides primary medical and dental care to approximately 1,500 farmworkers and their families through our collaboration with community partners including the Georgia Department of Public Health, State Office of Rural Health and federally-funded Farmworker Health Programs located in Decatur and Lowndes counties. These partnerships provide a rich opportunity to learn about caring for underserved populations outside of Metro-Atlanta.
The majority of our patients are young Hispanic males. We also see a large number of Haitian patients. School-age children of migrant workers are seen at a local school for school physicals and completion of the Georgia form 3130. Some outreach clinics are also open to the local community.
Student-clinicians provide care under the supervision of MD and PA Faculty and board-certified Physician Assistants, many of whom are Emory PA Program alumni who return each year to help mentor new students.
Physician preceptors are responsible for the direct supervision of medical and PA students and will also participate in collaborative teaching of Physical Therapy (PT) and Marriage and Family Therapy (MFT) students during the Project. This is a unique opportunity to learn about the scholarship and practice of interprofessional training of health professions students.
We strive to provide the same high-quality care as we do throughout the Emory health system. Students and faculty are challenged to learn to provide culturally-competent care in a resource-poor environment. Students learn about team-based care and practice clinical decision-making under your mentorship.  This is a very collegial approach to service and learning and a transformational experience for our students and volunteers.
Preceptor training and orientation will be provided both on-campus and on-site. Come and join us in:
Bainbridge, Georgia: Saturday, June 11-Thursday, June 16th
Valdosta, Georgia: Saturday, June 18-Thursday, June 23rd
For more detailed information, please contact Maha Lund, DHSc, PA Program Director at lund@emory.edu or at 404-727-7876