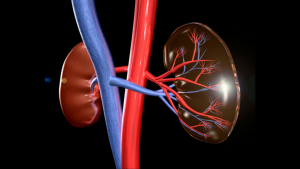 Kidney disease is the fourth-highest cause of death in the United States, and its disproportionate incidence in African-American patients calls for a swift and intensive effort to make advances. Despite the fact that African Americans represent only 12 percent of the U.S. population, 30 percent of individuals with end-stage kidney disease are African-American.
Emory is ideally positioned for a center to investigate kidney disease in African Americans. According to the Centers for Disease Control & Prevention (CDC), kidney disease is an epidemic in Atlanta and throughout Georgia. Emory's Division of Renal Medicine has a longstanding commitment to providing care to patients in Atlanta, many of whom are African Americans who had limited access to health care prior to losing their kidney function. In addition, Emory has three dialysis units and a team of nationally renowned investigators:
A multidisciplinary center would bring these investigators together to advance knowledge and treatment of kidney disease, including studies into basic mechanisms; clinical studies; and epidemiologic, outcomes, and health disparities research. With this center, we hope to advance the field of nephrology and to improve the lives of the patients we are privileged to serve.
We hope you'll consider making a donation to the Center for the Study of Kidney Diseases at Emory. Your generosity could support cutting-edge research, help shape tomorrow's health care services, and help find the answers to end the suffering of millions of Americans afflicted with this disease.
Invest in Renal Medicine at Emory
To learn about more opportunities to give, please contact our development officer, Steven Wagner, at steven.wagner@emory.edu or 404-727-9110.