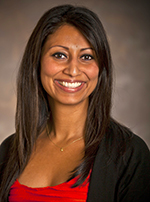 Anjana Pillai, MD was recently elected to the American Association for Study of Liver Diseases (AASLD) Program Evaluation Committee.
The focus of the program evaluation committee is to evaluate the content of the annual scientific meetings (both AASLD and Digestive Diseases Week). The team advises the AASLD Governing Board on how to improve the scientific conduct and overall structure of the annual meetings to ensure that they continue to be of outstanding scientific and educational quality.
Dr. Pillai will serve three years on the committee.
More about Dr. Pillai
Dr. Pillai is an assistant professor of medicine at the Emory University School of Medicine and the program director of the Transplant Hepatology Fellowship. She also serves as medical director of the Emory University Hospital Liver Tumor clinic, which admits patients with primary liver cancer and bile duct cancer, with the ultimate goal of liver transplantation.
Dr. Pillai began practicing medicine in 2009, joining Emory Healthcare in 2012. She completed her undergraduate and medical school education at the University of Miami, followed by an internal medicine residency at the University of Illinois in Chicago. She then completed her gastroenterology fellowship at the Cleveland Clinic, where she served as chief GI fellow and pursued a transplant hepatology fellowship at Northwestern Memorial Hospital. She practiced as a transplant hepatologist at Loyola University Medical Center in Chicago for three years before joining the faculty at Emory University Hospital.  Read more about Dr. Pillai
Related Links