This message is sent on behalf of Michael M.E. Johns, MD, Executive Vice President for Health Affairs; President; CEO; and Chair of the Board, EHC; and William Bornstein, MD, PhD, CMO & CQO, EHC
Dear Colleagues,
For the past five years, Emory Healthcare has been recognized for your outstanding work in quality by receiving strong national rankings from the University HealthSystem Consortium (UHC), an organization composed of approximately 120 of our academic health care peers. In our opinion, the UHC Quality & Accountability Scorecard has been the best inpatient measurement system of quality of care provided in academic hospitals. We took this position when we were not top performers and, in fact, set our inpatient quality goals around this scorecard. We are very pleased to announce our rankings this year, which now also include recognition for care within the ambulatory setting and excellence in supply chain management.
UHC Quality & Accountability Scorecard
Emory University Hospital has received the No. 4 ranking for 2015! This is the fifth year in a row that EUH (including EUOSH and EWWH) has been ranked in the top 10. Last year's ranking came in at No. 8, so our movement to the No. 4 slot demonstrates your commitment to continued quality advancement. The following six domains of care are considered in the rankings:
Mortality: Compares the observed death rate to the expected death rate for patients in a wide variety of medical specialties
Effectiveness: How effective our care is, particularly in connection to process of care measures ("core measures"), as well as readmission rates
Patient-Centeredness: How highly patients rate their experience at our facilities
Safety: Uses multiple patient-safety indicators to determine how safe our patients are at our facilities
Equity: No differences in process of care measures based on gender, race or socio-economic status
Efficiency: Length of stay and cost of patient care
Emory University Hospital Midtown, our other hospital eligible for the UHC rankings, ranked 24 nationally. The staff and physicians at EUHM continue to make concentrated efforts and solid progress in the six areas reviewed by the UHC.
Supply Chain Performance Excellence Scorecard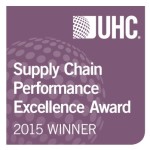 EUHM ranked No. 3 on the Supply Chain Performance Excellence Scorecard! This award uses information from the UHC database and UHC members' Centers for Medicare & Medicaid Services cost reports. The data measured includes supply expenses at the facility level and select clinical services areas. Supply chain management is becoming increasingly more important, as it helps us standardize our processes across the system and streamline costs. EUHM has demonstrated excellence in this endeavor and will, no doubt, have many best practices to share with the rest of the system.
Ambulatory Care Quality and Accountability Study and Ranking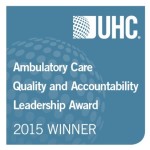 This year, UHC introduced its Ambulatory Care Quality and Accountability Study and Ranking. Emory Clinic ranked No. 5 in this inaugural award! This award is given to academic medical centers that demonstrated excellence in delivering exceptional outpatient care in the following domains:
Access to care
Capacity management and throughput
Quality and efficiency
Continuum of care
Equity
While the UHC rankings are currently focused on just a few of our facilities, all of you at every hospital and clinic location are contributors to the overall excellence that these rankings reflect. These prestigious rankings are a true testament to your teamwork, expertise, innovation and vision as leaders in the health care field. Whether you provide direct patient care or support those who care for our patients, the work you do is important, valued and appreciated. As our focus has expanded to population health — i.e., caring for our patients across all settings longitudinally — we should be especially proud to be recognized as a top performer for both our inpatient and outpatient care.
Congratulations to all of you for these outstanding accomplishments! You make us proud to be part of Emory Healthcare.
–Mike and Bill
Related Links
• Emory hospitals, clinics rank nationally in quality, accountability study
• University HealthSystem Consortium – 2015 Awards & Rankings
• Emory University Department of Medicine
• Emory University School of Medicine
• Emory Healthcare